Photos of the new boardwalk / walk trail located between Meadowview Cir. & Edgewood Dr.
Watch for our new website design coming in September!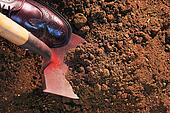 Sites Available for Development
City of Waupun
201 East Main Street
Waupun, WI 53963
920-324-7900

City Hall Office Hours
Monday through Friday
7:30 a.m. to 4:30 p.m.